The Black Management Forum Applauds the Exemplary Leadership of Bonang Mohale as he Bids Farewell as Country Chair of Shell Downstream South Africa
Details

Created: 20 February 2017
Johannesburg, South Africa, 20 February 2017
The Black Management Forum (the  BMF) which  is at the forefront of transformation in Corporate South Africa applauds the exemplary leadership displayed by Country Chair of Shell Downstream South Africa and former President of the BMF, Bonang Mohale, in championing transformation. As he steps down from his position, he is leaving behind a stronger entity     than what he took over 8 years ago having delivered successive strong business results and a more transformed executive team.   
"Mr Mohale is an epitome of leadership excellence and we are proud to have him as one of our own and to claim the role we have played as the BMF in producing such astronomical business talent.   We would like to applaud him for the leadership he has demonstrated through his carefully considered succession planning by grooming his successor, Mr Hlonipizwe Mtolo, for the past 2 years. This validates the point we have been making that if companies perform thorough succession planning the leadership crises and reversal of transformation gains that we have been witnessing could be averted through such acts of decisive leadership" said the President of the BMF, Mncane Mthunzi.
The BMF wishes Mr Mtolo well in his new role which will be effective from 1 June 2017 at which time Mr Mohale is set to retire.
The Black Management Forum stands for the development and empowerment of managerial leadership primarily amongst black people within organisations and the creation of managerial structures and processes, which reflect the demographics, and values of the wider society.
- ENDS -
For more information, contact:
Anele Ndlovu
Black Management Forum
Head: Marketing & Communications
0764312899
This email address is being protected from spambots. You need JavaScript enabled to view it.
THE BLACK MANAGEMENT FORUM SUPPORTS THE COMPETITION COMMISSION IN ITS PROSECUTION OF 17 BANKS FOR ALLEGED COLLUSIVE CONDUCT
Details

Created: 17 February 2017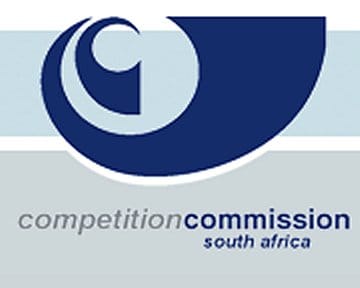 Johannesburg, South Africa – 17 February 2017 
The Black Management Forum (the BMF) congratulates and supports the Competition Commission (the Commission) in respect of its referral of a collusion case in terms of the Competition Act No 89 of 1998 (the Competition Act) to the Competition Tribunal (the Tribunal) for prosecution against the Bank of America Merrill Lynch International Limited,  BNP Paribas, JP Morgan Chase & Co, JP Morgan Chase Bank N.A, Investec Ltd, Standard New York Securities Inc., HSBC Bank Plc, Standard Chartered Bank, Credit Suisse Group; Standard Bank of South Africa Ltd, Commerzbank AG; Australia and New Zealand Banking Group Limited, Nomura International Plc., Macquarie Bank Limited, ABSA Bank Limited (ABSA), Barclays Capital Inc., Barclays Bank plc (the Respondents).
The BMF is of the view that this complaint referral is a further indicator of the Commission's ability to tackle inequalities in a complex global monetary system.
The BMF hopes that such investigation and complaint referral sheds light on the Respondents' compliance with various banking governing policies such as the Third Basel Accord and the Financial Markets Act No 19 of 2012. In addition, bring to the fore the clandestine manner in which banks operate in order for there to be more transparency in the banking system.
Read more: THE BLACK MANAGEMENT FORUM SUPPORTS THE COMPETITION COMMISSION IN ITS PROSECUTION OF 17 BANKS FOR...